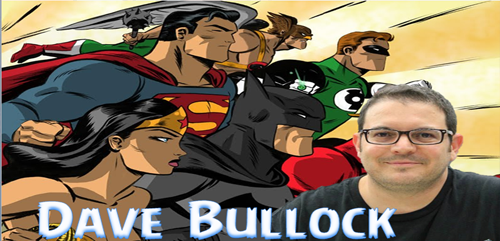 Dave Bullock is the Emmy nominated director of the Warner Brothers animated feature film,  Justice League: New Frontier.  
He has also directed episodes of
Spectacular Spider-Man
and
Star Wars: Clone Wars
. and has been the storyboard artist for animated television series such as
Beware the Batman, The Avengers: Earth's Mightiest Heroes, Justice League
and  more.